Appendix! →
storyboard: Resident Curation at Appendix Project Space When Zack Davis and Josh Pavlacky moved out to Portland and into the house on Alberta Street, the last thing they planned to do was open an art gallery. It was 2008, and the two friends, both artists fresh out of college, had only hoped to find a home with some extra space to work. "A lot of our future was determined by finding the house,"...
What I could never say
My father kissed me. And not in the way one wants. I was in my twenties. He was drunk. My husband to be was standing right next to me. He leaned towards me and then … it was done. I wish I could have believed I'd imagined it, but how could I? There was a witness to my humiliation. And that was the point. An old boyfriend of mine said that when  he was dating me and visited my parents,...
Memorial Day
My mother died two years ago on May 30th. Her death came after a long, exhausting decline. A remarkable article in New York magazine tells the story better than I ever could.http://nymag.com/news/features/parent-health-care-2012-5/ This article is brutal, and all too true. It tells the story of Wolff's mother, but it is much like what my own mother went through. The years where her memory...
The Swimmer
I am writing an essay on swimming. Of course, to do that, I must go to the pool and practice. Or rather, procrastinate. There's something about being in the water that works best for me. Others get their kicks in their own ways. For me, its doing laps. If all goes right, I'm lost to the world. I put on my cap, put in my earplugs, and put on my headset. This month I'm listening to...
The Swimmer
I am writing an essay on swimming. Of course, to do that, I must go to the pool and practice. Or rather, procrastinate. There's something about being in the water that works best for me. Others get their kicks in their own ways. For me, its doing laps. If all goes right, I'm lost to the world. I put on my cap, put in my earplugs, and put on my headset. This month I'm listening to...
Starting Over
The title is new. But the song it refers to is old. Rewriting this book for the umpteenth and I hope final time, I decided renaming was in order. And also, reinvention. You see, I've had it with grief. And despair. And sinking down deep. I've had it with all the things that make life hard. Yet, the older I get, the more they surround me. The truth is, being young is terrific if you...
When we become our parents and how I will let...
It's odd how it happens, insidiously and without you even noticing. First, there is the moment when you look in the glass and see your mother. Then you recoil in horror and discover that it's only slightly a mistake. She's there, stuck in the way you set your jaw. Then there's dad, oh dad, his nose the better of the two but still far too big for a face that is slowly but...
Visiting the parents and grandparents
Apartments I have known. My mother's parents lived on Tremont Avenue in the Bronx. I was very little when I visited. I remember my grandmother in the kitchen, working on dinner, the table in the dining room, pulled out with the extra leaf, my grandfather at the head of it. There were two other rooms I think, a room with a black and white TV where I watched Invaders from Mars for the first...
When someone dies too young. . .
There ought to be a law. Children must outlive their parents. There ought to be a reason for it if they die. But there often isn't. Long ago my mother's close friend lost her son to a lake in Greece. He'd gone swimming and never emerged. It ruined her life. She had other children and a husband and she chose to stay here with the living. But she carried that loss with her, the woman was already...
Literary Agents 101 or they call this a career?
I used to discuss my long history with not publishing and then publishing books by saying I'd had seven agents. Now I can say eight. It's not a record I'm proud of. But then again it's not a record I wanted to set. Life is full of surprises for sure. When I began to write seriously back in the dark ages I thought that I wanted nothing more than to publish. Publish or perish...
With thanks to Mr. Lin
Long ago and far away, that is before my present husband was around, I was in love. The guy was a Knicks fan. That was back when Walt Frazier actually swished and dished all on his own. Clyde liked to dress the part. Yes that was the seventies boys and girls, I was alive back then and loving my Knicks. I hadn't been much for sports outside of show jumping till then but the Knicks convinced...
We wonder while we wait. . .or Would you be my...
How much of life is spent waiting? Waiting for the obvious, for a plane, for a train, for love to come our way. Waiting for the less than obvious, for a promotion, for recognition, for our ship to come in. Waiting for a pregnancy to end and for a new life to begin. Waiting for a child to outgrow the phase where they say "no" to everything. Waiting in a car for that older child to leave...
Planned Parenthood or what those pink ribbon women...
My mother was a breast cancer survivor. She wore her surgical scars a little too proudly for my taste. But that was her style. Suck it up, she was saying. Here I am, the one breasted mom. She never went in for reconstruction because … well because she was the type of person who liked to make other people uncomfortable. That had its good side and its bad. The good side was that she spoke her...
What am I if I'm not just a mother . . .or where...
I was never just a mother. Not in the sense that being a mother is in some ways diminishing. I've found it to be just the opposite really. Having my kids, watching them grow and grow up has been the best part of my life. But now they are grown and today they are gone. The younger is off, back to college. The older is off, living his life on the other coast. And it is January again. A year...
Subways
 When I moved to Manhattan, my parents enrolled me in a school on 110th street in Harlem. It was a progressive school which seemed to mean that teachers were not allowed to keep order. It was good for me as I liked to read. I read a book in class through the entire seventh grade year and my poor teacher wasn't able to stop me. She simply wrote down that I should pay more attention in class....
When was the first time you felt like a victim?. ....
When was the first time you felt vulnerable? When was the first time you felt like a victim? When was the first time you knew you couldn't bear to be one again? Looking back, I remember being surrounded by kids in the basement of our apartment house, they were girls I wanted to be friends with. I must have been eight years old. They got me down there under false pretenses and then there was...
So about working for that guy . . .
I was young. I was naive. I was in love. I was working at a camp and he was the director. By the end of the summer it was clear that having a young boy sleep in his tent with him was not well, kosher. More about that later, but now here's one for those who might have had an experience or two to tell. Say when I was eleven and I moved to Manhattan and apparently became a target. There was...
Moving on or when I worked for a pedophile.
So I have been very remiss in blogging. That was because I was with Amelia. Now Amelia is off being judged by my agent and then by her partner and then by the ever diminishing publishing community. I'll find out if my time was well spent, god knows there was enough of it. Six plus years of work on ghosts and being seventeen and New York City in 1980 and what it means to love someone and lose...
That Other Woman
Once upon a time … I fell in love with a certain kind of woman. It starts the way the best romances do; we laugh and share secrets. We are giddy, drunk on our intimacy. She knows everything there is to know about me, that's the easy part. But I find out about her. That's always harder. She tells me about the night she left home for good; her alcoholic parents, her brother's suicide, her...
Each time it's new again.
Here I am at work. What's wrong with that? I work almost every morning. I've been writing daily since I was in my early twenties. The first year was hard, after that it was habit. I wrote through the beginning of my love affair with my husband. I wrote through months of brutal insomnia. I wrote when I was angry. When I was elated. When I was frustrated. I wrote on right through the...
Where were you then?
I was at home preparing to leave for a meeting, something to do with raising money for my kid's middle school. My friend Susan was jogging and heard that a plane struck the World Trade Center. We turned on the TV and … life changed forever. There is always a before and an after. Before we were innocent. Afterwards we were not. Friends walked up to the hill behind our house to the hawk...
What to do now?
It's the age old question. My children have new lives and I want one too. Does that sounds childish of me? Maybe cause it is. I feel like a child again, almost. I do have a few issues that didn't bother me back when like the pain in my knee or the mid afternoon crashing like a tree exhaustion that seems to require a shot of pure adrenaline. Still I do want a new life and one that...
Revision
Our lives require constant revision. As I edit a manuscript and think of how to begin another I am also thinking of how to edit my life. There's an entire house filled with things, my kid's things, my husband's old paintings, my own books given to me as author copies, drawings I made when I was a child, my old plastic horses for god's sake and of course all the other things...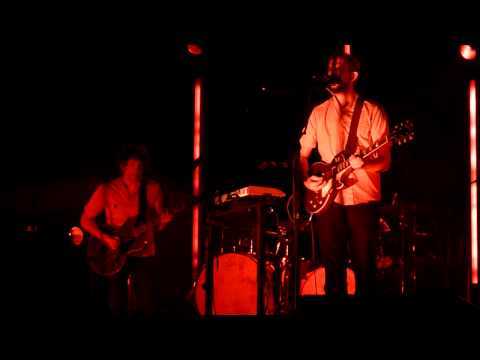 He's leaving home
What to make of all the time in the world? Ironic that you spend so much of your life worrying that you won't have world enough and time, then suddenly that's what you have. Plenty of time at any rate, the world will have to wait until I have the resources to investigate further. But time, time is almost here. My day will be formless again, I won't have to bookend it with duties...
The price of family; as in the one you're born...
Every family has secrets. Some aren't all that interesting or important, except of course to members of that immediate family. As a writer I find myself constantly drawn back to what shaped me, I just can't escape it, or rather them. The old cast of characters features a narcissistic father, handsome, charming, warm and undoubtedly well meaning, a cold insecure mother who was...
"Candles make the best art"
– (via paisleyqueen)
Two books about Joseph Heller reviewed today and...
The Times has two reviews together, one is a memoir by Joseph Heller's daughter Erica and the other is a biography of Heller. Of the two I'm more intrigued by the memoir, at least from this review. Meanwhile my son is reading Catch 22 and loving it. What does it take to write a great novel? The hell if I know. But I'm going to throw a few things out there anyhow because hey, this...
The Great Man Cometh . . .
In the novel that's still in the planning stages, the great man takes center stage. It's been long enough since my father died for me to imagine trying to write about him. I had to wait. Wait till my mother was gone as well. Wait till all my memories of him had faded so that all were more or less equal, each colored in the same sepia tones. My relationship with my father was...
David Mitchell, certified genius vs. Aaron Sorkin....
My friend Susan recommended David Mitchell to me last summer. I began with Cloud Atlas then read two other novels, Black Swan Green and The Thousand Autumns of Jacob De Zoet. See above, it's true. Of course the New York Times said as much, giving him a full article in the magazine section. Often that would put me off believing that the writer was really deserving. Mitchell is. My husband is...
Morgan Entrekin, Publishing, Robert Jones and Why...
This is about one thing though, publishing that first novel. I just read an excellent piece on the subject by Alex Shakar titled The Year of Wonders. http://www.themillions.com/2011/07/the-year-of-wonders.html. Ironically we shared an editor, Alex was younger and good deal luckier than I was, at least at the start. I'd waited ten more years than he had for the big break. Mine almost came...
Ashes to ashes . . .
Long ago I wrote a novel that featured an urn containing the main character's grandmother, or rather her ashes. One day the urn got knocked over and the ashes flew out the window releasing her grandmother, Sadie, back into the world. It's a nice conceit really, the idea that the dead can somehow live with us, and of course there's a certain honesty to it. They do live with us...
Murder she wrote . . .
I certainly know how to write a mystery. At least, let's put it this way, I know how to plot one successfully. And so, here I go, off to the races again. Only the mystery this time is larger, the protagonist's father has been beaten up and left for dead. Will he die? It's certainly going to be part of the novel, and as it goes on the protagonist will have to figure out who did it...
They say you marry your father . . .
They say women often choose men who resemble their own father. I don't know about that, what I do know is I chose a man who listens to me and cares for me, who adores his children and puts them first in everything, who loves his children utterly. I chose a kind man, a good man, a funny man, a dear man. I don't regret making that choice, not for a single moment. Is he like my father? I...
How one begins again . . .
My son is reading Catch-22. I look forward to the verdict. Meanwhile I think about this writer's life. When one long project is finished there's a moment of pure elation. Thank god that's over! Now I can get on with all the things that need doing like say weeding the garden, shopping for that dress for a wedding, meeting friends I haven't seen or heard from in a while,...
Why does anyone want to be a writer? It's a world...
My parents thought I should do anything else. You see they had a great friend, Ben Appel and he was a writer. He made a name for himself but never managed to make a decent living, and the stress, the endless stress. They worried over how I would cope with it. In some ways my parents were right, the lifestyle sucks. I've made money as a writer, I've had some very good years and plenty...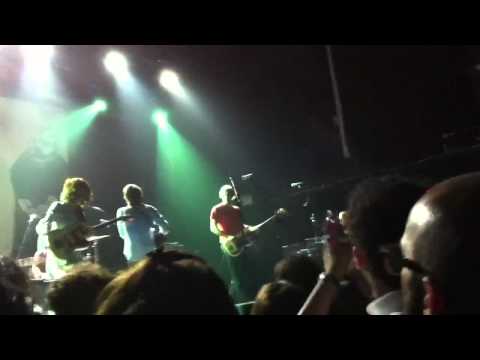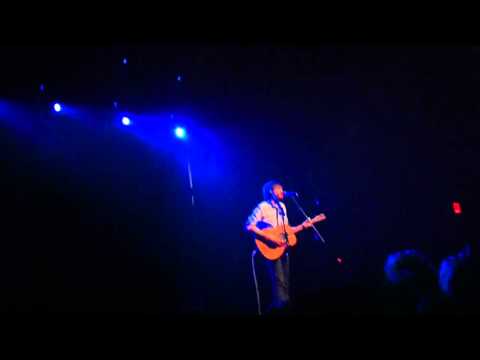 Why it's good to take your glasses off; or...
Last night I watched this gangly guy take his glasses off and sing his heart out. That's what it's like every time I sit down to write, I basically do the same thing. I figuratively take my glasses off and forget that I'm standing in front of an audience. To remind myself of that would paralyze me. So I do what he did last night, I set them aside and listen to my...
V.S. Naipaul has always been an asshole, really,...
I did like Guerrillas, I even enjoyed A House For Mr. Biswas, the man could write and undoubtedly still can but frankly that was enough for me. Was I surprised by his churlishness? By his desire to piss people off? Not at all, that seems to be his favorite pastime. Just read his work. Or don't. I don't care but he sure seems to. Attacking Jane Austen? Please. Why bother, she's...
Famous Writers I have admired or why John Irving...
Yes, I had a crush on John Irving. You would have been crazy not to back then, particularly if you were a fledgling writer who also happened to like a certain WASP type. He had the looks, he had the best selling novel Garp, he had a sense of humor and he had a roving eye. I was enthralled. At Columbia where I was getting an MFA he showed. I was in class with someone who had been his student and...
City College and Joseph Heller; My Catch 22
By the time we met I had attended two colleges, first Wellesley where I made a science out of smoking pot and was almost expelled. Next came Wisconsin where I fell desperately in love, made hundreds of friends, marched in protest marches, joined a guerrilla theater group, made more friends, adopted a Dalmation puppy, fell out of love, tortured a very nice man who loved me, dropped out of college,...
Is it only a year?
My mother died on Memorial Day. I'm sure she would have enjoyed the irony. Long ago I used to love Dylan Thomas' poem Do Not Go Gentle Into That Good Night. My parents had an lp and I'd play him reading it aloud. I was a bit of a gloomy child but then it wasn't exactly fun in that house. Or rather that apartment. There was a lot of loneliness and emptiness and of course the...